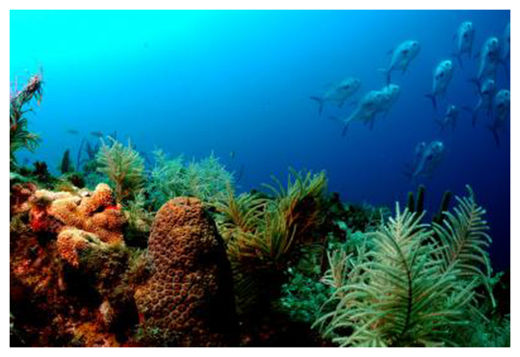 In the search for sustainability of the ocean's fisheries, solutions can be found in a surprising place: the ancient past.
In a study published on March 23 in the journal
Fish and Fisheries,
a team of marine scientists reconstructed fisheries yields over seven centuries of human habitation in Hawaii and the Florida Keys, the largest coral reef ecosystems in the United States, and evaluated the management strategies associated with periods of sustainability. The results surprised them.
"Before European contact, Native Hawaiians were catching fish at rates that far exceed what reefs currently provide society," said John "Jack" N. Kittinger, co-author and an early career fellow at the Center for Ocean Solutions at Stanford University. "These results show us that fisheries can be both highly productive and sustainable, if they're managed effectively." In contrast, historical fisheries in Florida were characterized by boom and bust, with serial depletions of highly valuable species for export markets. Today many species that were the target of 19th and early 20th century fisheries in Florida - including green turtles, sawfish, conch and groupers - have severely reduced populations or are in danger of extinction.
"Seven hundred years of history clearly demonstrate that management matters," said Loren McClenachan, co-author and assistant professor of environmental studies at Colby College. "Ancient Hawaiian societies used sophisticated tools similar to innovative conservation strategies used today, like marine protected areas and restrictions on harvest of vulnerable species like sharks." The difference, the authors explained, was in the way fisheries governance systems were structured. Regulations were developed locally with the buy-in of community members, but they were also effectively enforced with methods that now would be considered draconian. "Today, no management system comes close to achieving this balance, and as a result, resource depletion and collapse is common," said McClenachan.