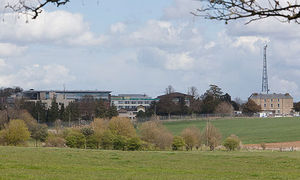 Review finds thousands of papers detailing shameful acts were culled, while others were kept secret illegally
Thousands of documents detailing some of the most shameful acts and crimes committed during the final years of the British empire were systematically destroyed to prevent them falling into the hands of post-independence governments, an official review has concluded.
Those papers that survived the purge were flown discreetly to Britain where they were hidden for 50 years in a secret Foreign Office archive, beyond the reach of historians and members of the public, and in breach of legal obligations for them to be transferred into the public domain.
The archive came to light last year when a group of Kenyans detained and allegedly tortured during the Mau Mau rebellion
won the right to sue the British government
. The Foreign Office
promised to release
the 8,800 files from 37 former colonies held at the highly-secure government communications centre at Hanslope Park in Buckinghamshire.
The historian appointed to oversee the review and transfer, Tony Badger, master of Clare College, Cambridge, says the discovery of the archive put the Foreign Office in an "embarrassing, scandalous" position. "These documents should have been in the public archives in the 1980s," he said. "It's long overdue." The first of them are made available to the public on Wednesday at the National Archive at Kew, Surrey.
The papers at Hanslope Park include monthly intelligence reports on the "elimination" of the colonial authority's enemies in 1950s Malaya; records showing ministers in London were aware of the torture and murder of Mau Mau insurgents in Kenya, including a case of aman said to have been "roasted alive"; and papers detailing the lengths to which the UK went to forcibly remove islanders from Diego Garcia in the Indian Ocean.