Archaeologists from Freie Universität Berlin together with an international team confirm ancient prehistoric fortifications in Siberia. Research results published in the scientific journal
Antiquity
.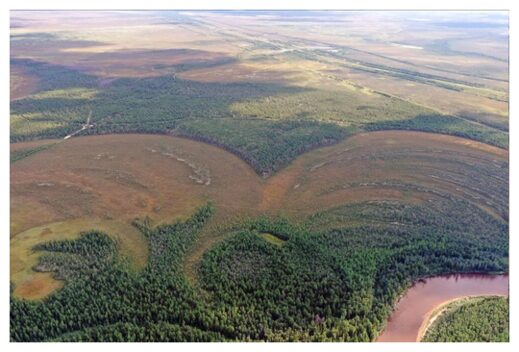 In a groundbreaking archaeological discovery, an international team led by archaeologists from Freie Universität Berlin has u
ncovered fortified prehistoric settlements in a remote region of Siberia.
The results of their research reveal that
hunter-gatherers in Siberia constructed complex defense structures around their settlements already 8000 years ago.
This finding reshapes our understanding of early human societies, challenging the idea that only with the advent of agriculture would people have started to build permanent settlements with monumental architecture and have developed complex social structures. The study, "The World's Oldest-Known Promontory Fort: Amnya and the Acceleration of Hunter-Gatherer Diversity in Siberia 8000 Years Ago," was published in the journal
Antiquity
at the beginning of December.
The article can be accessed here:
https://doi.org/10.15184/aqy.2023.164
.