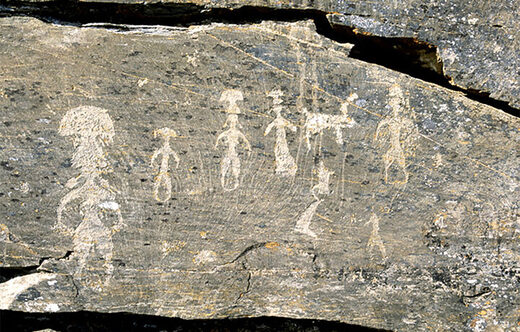 Whale hunting, reindeers crossing rivers, dogs chasing a brown bear for an ancient hunter, dancing men and women with huge 'fly agaric' mushrooms on their heads
- these stunning, dynamic and expressive petroglyphs are one of the least studied on Earth. They are also the only rock art in Russia discovered above the Arctic Circle.
The spectacular art gallery - scientists
found 350 stone planes, each with dozens of drawings
- was 'opened' at least two thousand years ago, when ancient artists embossed petroglyphs on rocks of what is now
Chukotka, Russia's easternmost corner
.