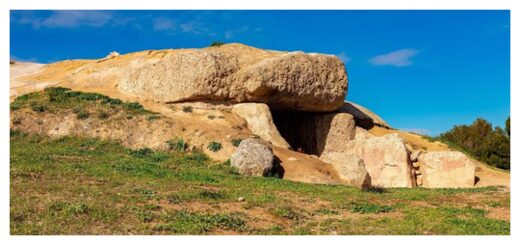 A new investigation tracing the source of the gigantic stones that make up the Menga dolmen in southern Spain reveals that it is one of the
greatest achievements of Late Neolithic engineering.
In their study, published in Scientific Reports
,
the group used new technology to learn more about the stone that was used to create the ancient burial site and to explore how wood and rope would have been used in its construction.
Located near
Antequera
in Malaga (Andalucia, Spain), Menga is part of a UNESCO World Heritage site consisting of three
dolmens constructed between 3800 - 3600 BC.
It is one of the largest megalithic structures in Europe and was built on the top of a hill with giant rocks. It is renowned for its enormous orthostats or vertical stones, one of which weighs nearly 150 tons.
For many years, researchers have been haunted by the question of how the ancients,
who possessed primitive tools, were able to process and move such large building blocks.
A new study was designed to find the answer.