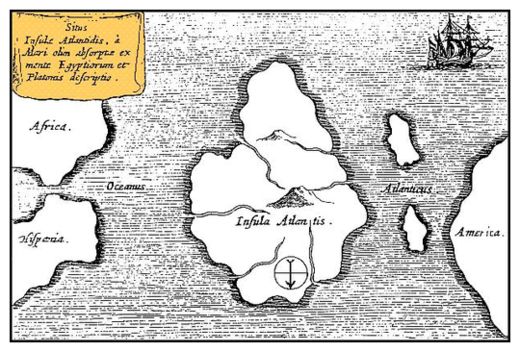 Atlantis is a legendary "lost" island subcontinent often idealized as an advanced, utopian society holding wisdom that could bring world peace. The idea of Atlantis has captivated dreamers, occultists, and New Agers for generations.
In the 1800s, mystic Madame Blavatsky claimed that she learned about Atlantis from Tibetan gurus; a century later, psychic Edgar Cayce claimed that Atlantis (which he described as an ancient, highly evolved civilization powered by crystals) would be discovered by 1969.
In the 1980s, New Age mystic J.Z. Knight claimed that she learned about Atlantis from Ramtha, a 35,000-year-old warrior spirit who speaks through her. Thousands of books, magazines and websites are devoted to Atlantis, and it remains a popular topic.