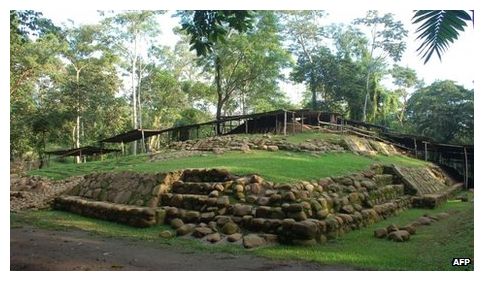 One of the oldest Mayan tombs ever found has been uncovered in western Guatemala, say archaeologists.
Located at a temple site in Retalhuleu province, the grave is thought to be that of an ancient ruler or religious leader who lived some 2,000 years ago.
Carbon-dating indicated the tomb had been built between 700 and 400 BC, said government archaeologist Miguel Orrego.
A rich array of jade jewels, including a necklace depicting a vulture-headed human figure, were found.
The scientists found no bones at the tomb in the Tak'alik Ab'aj site - some 180km (110 miles) south of Guatemala City - probably because they had disintegrated.
But the vulture-headed figure appears to identify the tomb's occupant as an ajaw - or ruler - because the symbol represented power and economic status and was given to respected elder men.