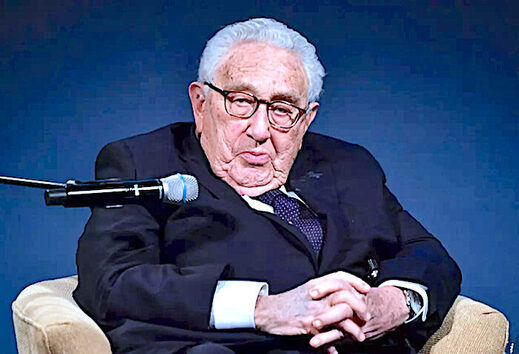 Kissinger's amoral, genocidal crimes revealed him to be
a faithful representative of the US elites whom he served all his life
Nothing notable distinguished the birth of Heinz Alfred
Kissinger
on 27 May 1923 to a German Jewish family in Furth, a city in Bavaria,
who died on Wednesday at the age of 100.
In 1938, when he was 15, he and his family fled Nazi Germany to New York before Kristallnacht. When the adolescent Heinz became Henry in the US, while retaining his heavy German accent,
no one could have predicted that he would order the murder of hundreds of thousands of people as an adult, and become a millionaire as a result.
In 1943, at the age of 20,
Kissinger
was drafted by the US Army. He became naturalised as a US citizen the same year. He served in the army intelligence division on account of his German fluency and was put in charge of a team in US-occupied Germany in charge of de-Nazification.
After the war, Kissinger attended
Harvard
, graduating with a BA in political science in 1950 and a PhD in 1954. While still at school in 1952, he worked for the US government's
Psychological Strategy Board
, formed by the White House in 1951 to propagandise against communism in support of the US and "democracy". This was during the US invasion of Korea when US forces
killed millions
of people.