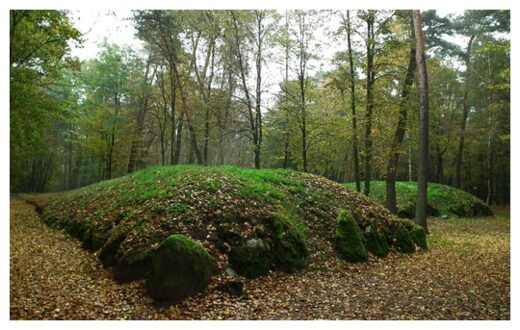 Archaeologists conducting a detailed study of the area near the Kujawy megalithic tombs, dubbed the "Polish Pyramids",
have identified the associated settlements of the tomb builders.
The Kujawy megalithic tombs are a cluster of 130-metres-long elongated trapezium shaped tombs located in the Kujawy region of Poland that were constructed during the 4th millennium BC.
Archaeologists used a combination of exploratory non-invasive methods such as drone and aerial surveys, geochemical, and geophysical studies to discover individual houses and larger settlement networks.
Dr. Piotr Papiernik from the Archaeological and Ethnographic Museum in Łódź said to Nauki W Polsce: "All this allowed us to indicate with certainty the places where people lived at the time when the megalithic tombs were erected. The villages were small - up to 10 families lived in each of them and they covered an area of 1-1.5 hectares."