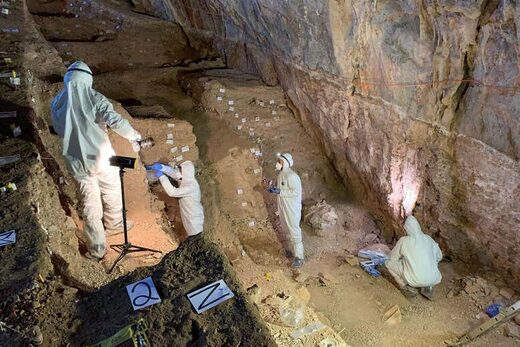 Writing in
Nature
,
Ardelean et al.
1
and
Becerra-Valdivia and Higham
2
report evidence that the initial human settlement of the American continent happened earlier than is widely accepted, and some of this evidence suggests that expansion into the continent began at least 10,000 years earlier than was generally suspected. A study of radiocarbon dating of early archaeological sites by Becerra-Valdivia and Higham reveals that
interior regions of Alaska, Yukon in Canada and the continental United States were already widely populated before 13,000 years ago
. For decades, that time frame was widely considered to mark the earliest possible date of initial entry, until data from sites more than 13,000 years old in North and South America, first reported in the 1970s, raised the possibility of earlier arrivals
3
-
5
.
Archaeological excavations in Chiquihuite Cave in northern Mexico by Ardelean and colleagues provide evidence of human occupation about 26,500 years ago. This Mexican site now joins half a dozen other documented archaeological sites in northeast and central Brazil that have yielded evidence suggesting dates for human occupation between 20,000 and 30,000 years ago
6
-
12
.