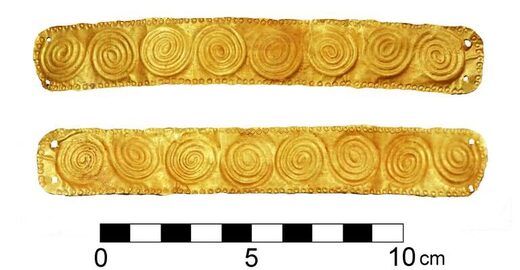 Archaeologists from the University of Gothenburg have concluded an excavation of two tombs in
the Bronze Age city of Hala Sultan Tekke
in Cyprus. The finds include over 150 human skeletons and close to 500 objects - including gold jewellery, gemstones and ceramics - from around 1350 BCE.
Since 2010, the New Swedish Cyprus Expedition (The Söderberg Expedition) has had several rounds of excavations in Cyprus.
In 2018, archaeologists discovered two tombs in the form of underground chambers
, with a large number of human skeletons. Managing the finds required very delicate work over four years, since the bones were extremely fragile
after more than 3,000 years in the salty soil
.
In addition to the skeletons of 155 individuals, the team also found 500 objects. The skeletons and ritual funeral objects were in layers on top of each other, showing that the tombs were used for several generations.