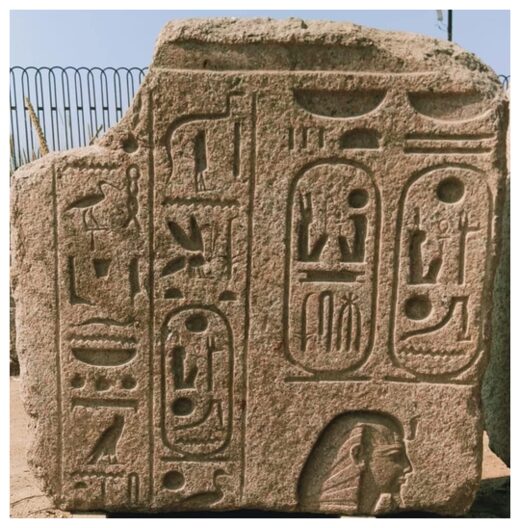 Archaeologists conducting a rescue project have discovered several embossed stone blocks and statues from the reign of King Ramses II and Egypt's Coptic era.
The rescue project is being conducted by the Supreme Council of Archaeology near the ancient capital of Memphis, in the modern-day town of Mit Rahina. The embossed blocks from Ramesses II's reign were made from pink and black granite, and limestone along with a statue of the pharaoh himself. Researchers believe that the limestone blocks that date from the Coptic era (Late Roman Egypt and Byzantine Egypt) was recycled stonework repurposed for later structures.
Ramesses II also known as Ramesses the Great, was the third pharaoh of the Nineteenth Dynasty of Egypt. Ramesses was regarded as one of the most powerful pharaohs of the New Kingdom, who led several military campaigns into the Levant and Nubia, and constructed various cities, temples, and monuments.