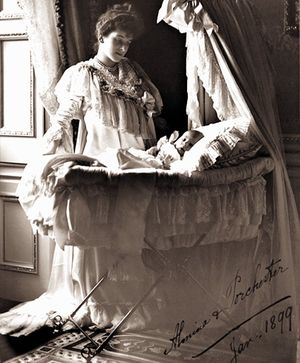 Now here's a
Downton Abbey
storyline that writer Julian Fellowes would dismiss as too far-fetched: that the steely Earl of Grantham has no right to his title and should be booted out of the Abbey to make way for a distant cousin.
Yet, in real life, this could indeed be the case for the poor unassuming 8th Earl of Carnarvon, whose family history has been plundered for the storyline of the top-rated TV series and whose stately home, Highclere Castle, is used as its backdrop.
For new genealogical evidence points to the uncomfortable fact that Lord Carnarvon's grandfather may well have been the son, not of an English aristocrat, but of an Indian prince.
Furthermore, there's evidence that the family knew about it and covered it up. If this is true, it would mean that the present earl, Eton and Oxford-educated George Carnarvon, has no right to his title, and that the privilege should pass to an unassuming 39-year old Devon teacher, Alan Herbert.
The author of a new biography of 55-year old Lord Carnarvon's great-grandmother has unearthed explosive evidence which could alter the 218-year history of the famous title - and provide Julian Fellowes with some rich source material for the next series of
Downton.