Comment: US-Israeli relations during the Kennedy administration were practically expunged from the official record following his assassination in November 1963. Given what was being quietly fought over - Israel's acquisition of nukes, and Kennedy's determined efforts to prevent the gerrymandered statelet from getting them - it's unsurprising that it has taken over half a century for the picture to emerge in the mainstream media...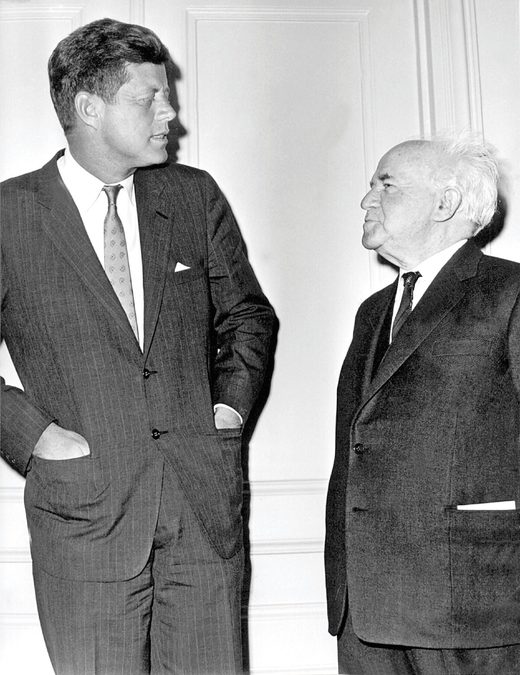 Throughout the spring and summer of 1963, the leaders of the United States and Israel - President John F. Kennedy and Prime Ministers David Ben-Gurion and Levi Eshkol - were engaged in
a high-stakes battle of wills over Israel's nuclear program
. The tensions were invisible to the publics of both countries, and only a few senior officials, on both sides of the ocean, were aware of the severity of the situation.
In Israel, those in the know saw the situation as a real crisis, as a former high-level science adviser, Prof. Yuval Ne'eman, told one of us (Avner Cohen) 25 years ago. Ne'eman recalled that Eshkol, Ben-Gurion's successor, and his associates
saw Kennedy as presenting Israel with a real ultimatum
. There was even one senior Israeli official, Ne'eman told me, the former Israel Air Force commander Maj. Gen. (res.) Dan Tolkowsky, who
seriously entertained the fear that Kennedy might send U.S. airborne troops to Dimona
, the home of
Israel's nuclear complex
.