A collection of private photographs showing Adolf Hitler in a series of bizarre poses to rehearse his public speeches has been published.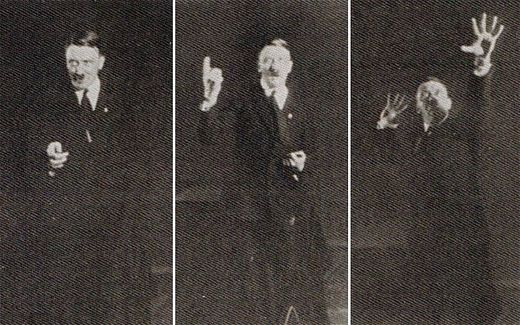 The album features black and white images of the Nazi leader using expressive hand gestures and unusual poses taken by his personal photographer Heinrich Hoffmann.
In one, he is seen raising his fist in the air while in another, he appears to be pointing to an imaginary audience. He is also seen leaning against a tree wearing lederhosen.
The photographs, taken in the late 1920s to show the dictator how he appeared to the German public, were later banned from being published by Hitler for being "beneath one's dignity".