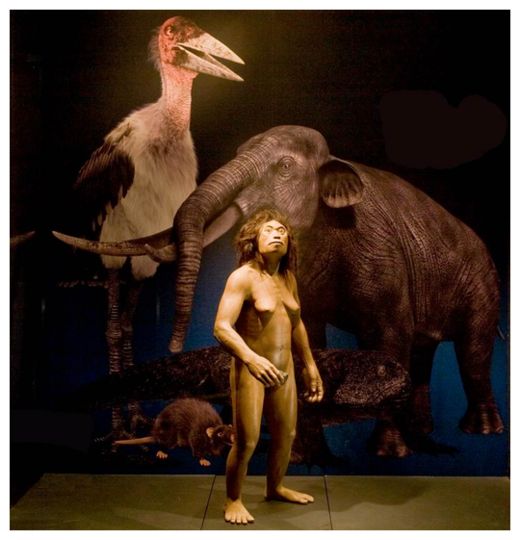 The brain of the extinct "hobbit" was bigger than often thought, researchers say.
These findings add to evidence that the hobbit was a unique species of humans after all, not a deformed modern human, scientists added.
The 18,000-year-old fossils of the extinct type of human officially known as
Homo floresiensis
were first discovered on the remote Indonesian island of Flores in 2003. Its squat, 3-foot-tall (1 meter) build led to the hobbit nickname. [
Image Gallery: A Real-Life Hobbit
]
Scientists had suggested the hobbit was a unique branch of the human lineage
Homo.
It may have descended from
Homo erectus
,
the earliest undisputed ancestor of modern humans, or an even more primitive extinct species of human,
Homo habilis
, which had a more apelike skeleton. However, other researchers have argued it was unlikely another species of human lasted so close to the present day, and that the hobbit was really
a modern human with microcephaly
, a condition that leads to an abnormally small head, a small body and some mental retardation.