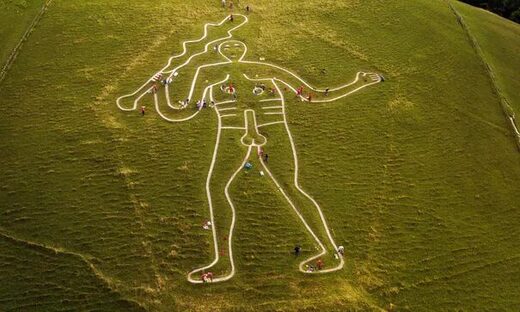 Over the centuries the huge, naked, club-wielding giant carved into a steep hillside in Dorset has been thought prehistoric, Celtic, Roman or even a 17th century lampoon of Oliver Cromwell.
After 12 months of new, hi-tech sediment analysis, the National Trust has now revealed the probable truth and experts admit they are taken aback. The bizarre, enigmatic Cerne Giant is none of the above, but late Saxon, possibly 10th century.
Martin Papworth, a senior archaeologist at the trust, said he was somewhat "flabbergasted ... He's not prehistoric, he's not Roman, he's sort of Saxon, into the medieval period. I was expecting 17th century."