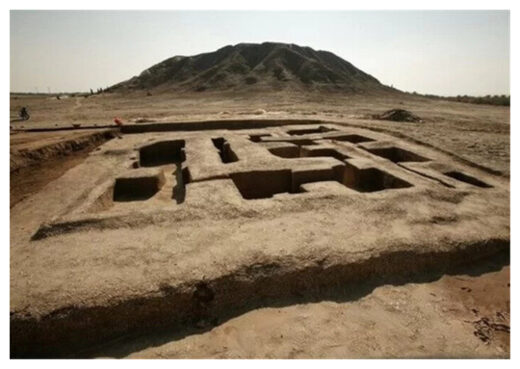 Iranian archaeologists found the ruins of a stoneware workshop estimated to date back to the 3rd millennium BC, during their excavations at Jiroft in Iran's Kerman Province.
A team of archaeologists from the University of Tehran has discovered a wide variety of stone vessels and stone ornamentations from the site of Hajjiabad-Varamin in Jiroft, IRNA reported.
According to the archaeologists, stone containers and objects that were used or broken by people were not discarded in Jiroft, but their broken pieces were brought to the production workshop to make smaller containers and objects such as beads and pendants.
The Jiroft culture also referred to as the Intercultural style or the Halilrud style is a presumed early Bronze Age (late third millennium BC) archaeological culture that was present in the region of the modern
Iranian
provinces of Sistan and Baluchestan and Kerman.