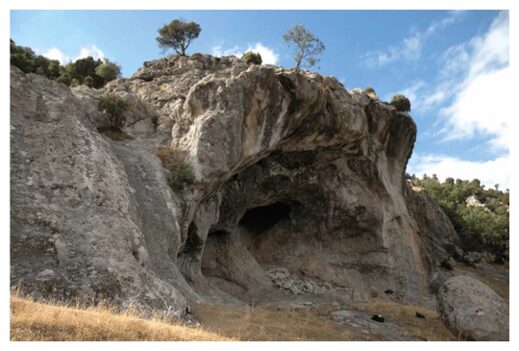 A number of cave paintings
dating back some 8,000 years have been found in İnkaya cave
in the Marmara province of
Balıkesir
during a field study conducted by Associate Prof. Dr. Derya Yalçıklı from Çanakkale (18th March) University, in 2015.
During the same studies, another cave located 5 kilometers away from the İnkaya cave was discovered. The discovery of both caves is known as the most important archaeological discovery made in Anatolia in recent years.
The cave paintings discovered in the Baltalıin and İnkaya Cave, which are situated in the Delice neighborhood of the Dursunbey district in the Balkesir province of Turkey, offer information that sheds light on Neolithic Age life.
One of the remarkable findings showing that people in the Prehistoric Age were undeniably knowledgeable about the phenomenon of childbirth is the scene found among the cave paintings of İnkaya Cave.
The painting depicts a woman becoming pregnant, the pregnancy, and childbirth in an expression that has yet to be matched.