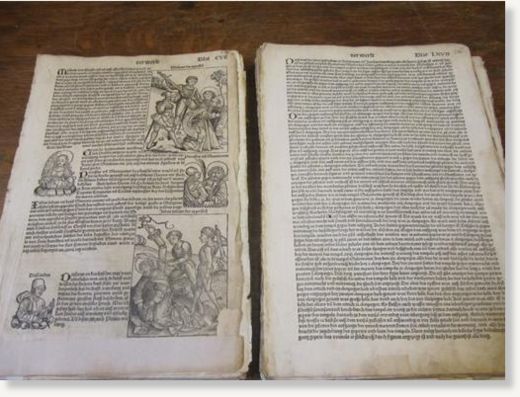 Book dealer Ken Sanders has seen a lot of nothing in his decades appraising "rare" finds pulled from attics and basements, storage sheds and closets.
Sanders, who occasionally appraises items for PBS's
Antiques Roadshow
, often employs "the fine art of letting people down gently."
But on a recent Saturday while volunteering at a fundraiser for the small town museum in Sandy, Utah, just south of Salt Lake, Sanders got the surprise of a lifetime.
"Late in the afternoon, a man sat down and started unwrapping a book from a big plastic sack, informing me he had a really, really old book and he thought it might be worth some money," he said. "I kinda start, oh boy, I've heard this before."
Then he produced a tattered, partial copy of the 500-year-old
Nuremberg Chronicle
.