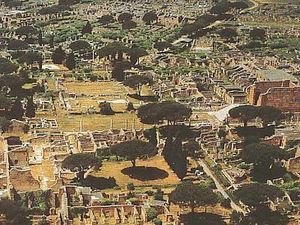 Builders have unearthed the remains of a 2,000 year-old wooden ship dating from the Roman Empire, near the Italian capital Rome's ancient port of Ostia. The ship's discovery, made during work at the site of a new road, was hailed as an important one by archaeologists.
"It shows that the coastline during during ancient Roman times was some 3-4 kilometres farther inland than it is now," said Ostia archaeology official Anna Maria Moretti .
The wooden ship was about 11 metres long, making it one of the largest ancient vessels excavated near Ostia Antica, a port city founded some 2,500 years ago and Rome's first colony.