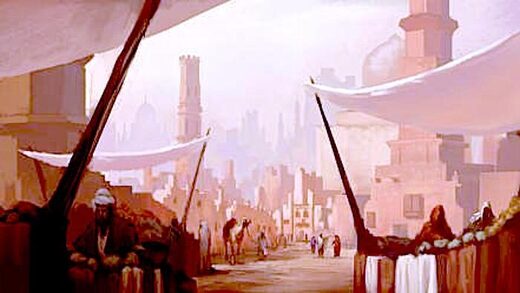 Afghanistan is on many people's minds lately, though the sentiment is rather mixed. Some think of it as a cause for celebration, others for deep concern,
and then there are those who think it an utter disaster that justifies foreign re-entry.
Most of the western concern arises out of 9/11 and the Taliban's supposed connection to this through Al-Qaeda and Osama bin Laden, however, as
Scott Ritter
(who was the lead analyst for the 7th Marine Amphibious Brigade on the Soviet war in Afghanistan)
wrote
:
"The entire Afghan conflict must be examined considering this reality - everything is a lie. Every battle, every campaign, every contract written and implemented - everything was founded in a lie...

Admiral McRaven, when speaking of the operation to kill Bin Laden, noted that there wasn't anything fundamentally special about that mission in terms of the tactics. 'I think that night we ran 11 or 12 [other] missions in Afghanistan,' McRaven noted. Clearly there was a military focus beyond simply killing Bin Laden. It was secretive work, reportedly involving the assassination of Taliban members, that often resulted in innocent civilians beings killed.

It should be noted that, as of 2019, McRaven believed that this kind of special operations activity should be continued in Afghanistan for years to come. So much for the US mission in Afghanistan being defined by the death of Bin Laden. The mission had become death, and the careers that were defined by those deaths.

The fact is the war in Afghanistan did not need to be fought. We could have ended the threat posed by Bin Laden simply by negotiating with the Taliban in the aftermath of 9/11, providing the evidence we claimed to have linking Bin Laden to the terrorist attacks on the United States. Any student of Afghanistan worth their salt knows the fundamental importance of honor that is enshrined in the concepts of Pashtunwali, the unwritten ethical code that defines the traditional lifestyle of the Pashtun people. If, as we claimed, Bin Laden carried out an attack on women and children while he was living under the protection of Pashtunwali, then his dishonor is that of the Pashtun tribes. To clear their honor, they would seek justice - in this case, evicting Bin Laden and his followers from Afghanistan.

In fact, the Taliban made precisely this offer.

For America, however, this would have been an unsatisfying result. We needed blood, not justice, and we sent our troops to Afghanistan to stack bodies, which they did, in prodigious numbers. Most of these bodies were Taliban. We excused this by claiming the Taliban were providing safe haven to Bin Laden, and as such were complicit in the 9/11 attacks.

Which was a lie."