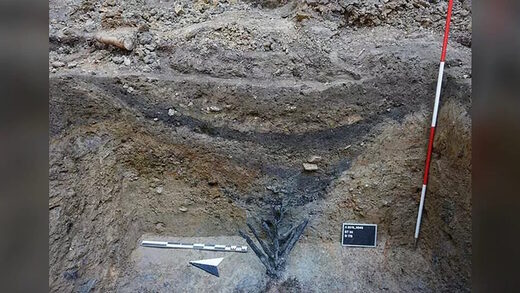 Archaeologists have found ancient Roman "barbed wire," famously used and written about by Julius Caesar, for the first time near a German silver mine.
In 52 B.C., Julius Caesar used an ingenious system of ditches and stakes to defend his soldiers from an encroaching Gallic army in modern-day central France. More than two millennia later, archaeologists have discovered the first preserved example of similar defensive stakes, which likely protected an ancient silver mine.
A student team made the unprecedented discovery in the area of Bad Ems, halfway between the present-day cities of Bonn and Mainz in Germany, on the former northern border of the Roman Empire.