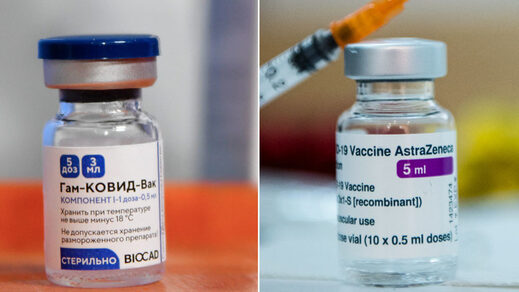 We're a year and a half in and public interest is waning in the Covid-19 pandemic. Thus, you can probably forgive Britain's best-selling newspaper,
The Sun
, for trying to inject a little bit of excitement back into the narrative.
Russia, of course, is always around to play the villain. In a bombshell set of re-hashed revelations published on Monday, the tabloid alleges that Moscow's flagship Covid-19 vaccine, Sputnik V, wasn't made in a lab by a team of world-leading scientists, but was actually inspired by secret documents nicked from a British research institute.
According to veteran snooper and Westminster character Harry Cole, "security services say they have proof one of Russian President Vladimir Putin's spies swiped the vital data" behind AstraZeneca's formula. Adding intrigue to the Cold War-era espionage story, British spooks apparently told Cole that "it is understood the data was
stolen
by a foreign agent in person."