Society's Child
MOXNEWSd0tCOM
YouTube
Mon, 03 Oct 2011 12:52 UTC
---
Dr. Ashraf Ezzat
Wordpress
Sun, 02 Oct 2011 11:32 UTC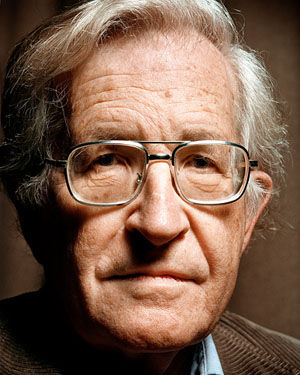 In an interview with RT's Marina Portnaya, prominent scholar Professor Noam Chomsky gives his take on some of the world's political hot topics.
Chomsky vividly shares his reflections on the wall street protests and warns of an impending serious poverty and real unemployment similar to the great depression, he talks about the 2012 American presidential campaign spending and how positions in both the white house and the congress are being bought, not earned and he refers to the killing of Osama Bin Laden and how this marks a shift of American policy from Bush's abducting and torturing whoever the CIA thought posed a threat to the U.S to Obama's "just kill 'em when you spot 'em" approach regardless of the legalities overlooked in the process.
---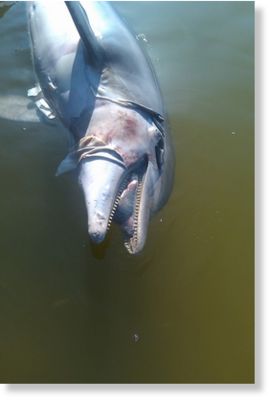 New Orleans - Companies involved in the use of the dispersant Corexit during the
Deepwater Horizon
oil spill last year cannot get immunity from what may be hundreds of thousands of personal injury claims, a federal judge ruled.
After the
Deepwater Horizon
oil-drilling rig exploded on April 20, 2010, unleashing the worst oil spill in U.S. history, BP directed third-party cleanup workers to spray and inject more than 1.8 million gallons of Corexit into oil in the Gulf of Mexico. Early on, the Environmental Protection Agency told BP to stop using Corexit because of the dispersant's known toxicity, but BP objected and continued to use the chemical.
Part of the massive multidistrict litigation for the oil spill involves claims by those who have allegedly suffered injuries from exposure to Corexit.
The dispersant's manufacturer, Nalco, tried to dismiss these claims by noting that it merely followed orders passed down from the president of the United States in distributing the
highly toxic
chemical. Corexit is banned in several counties including the U.K. because of its known toxicity. If Nalco had been following federal orders, it could have sought immunity under two separate rules: the government contractor defense and a provision of the Clean Water Act (CWA) that protects any private contractor following orders from the federal government.
---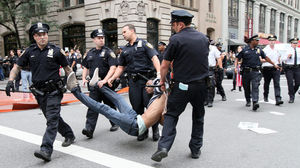 Salem, Oregon - The protesters on Wall Street will soon have the protection of United States Marines who will form a human wall between the crowds of tireless protesters and the
increasingly
unpopular New York cops who continue to appear
on YouTube
in scenes that twist the insides of patriotic Americans.
Michael Hayne, a Comedian and Columnist who has contributed to
NY Times Laugh Lines
, guest-blogged for Joe Biden, and writes a column for MSNBC.com affiliated
Cagle
, wasn't joking when he related the information this weekend on the Website
Addicting Info
.
The news is welcome, particularly as people continue to learn more about Wall Street and New York City and the nature of the people in the upper echelons. Not only have Americans watched the players on Wall Street shove the nation's future into their wallets, but there are more specific reasons that the police are behaving in a corrupt manner, they're being paid off by groups like JPMorgan Chase, which recently donated:
... an unprecedented $4.6 million to the New York City Police Foundation. The gift was the largest in the history of the foundation and will enable the New York City Police Department to strengthen security in the Big Apple.-JPMorgan Chase
---
Whitehorse, Yukon - Try to imagine a town where the government paid each of the residents a living income, regardless of who they were and what they did, and a Soviet hamlet in the early 1980s may come to mind.

But this experiment happened much closer to home. For a four-year period in the '70s, the poorest families in Dauphin, Manitoba, were granted a guaranteed minimum income by the federal and provincial governments. Thirty-five years later all that remains of the experiment are 2,000 boxes of documents that have gathered dust in the Canadian archives building in Winnipeg.

Until now little has been known about what unfolded over those four years in the small rural town, since the government locked away the data that had been collected and prevented it from being analyzed.
---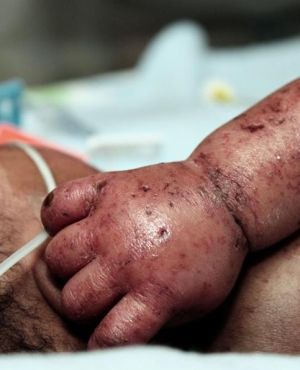 Bloemfontein - A newborn baby boy found wrapped in a blanket at a rubbish dump near an informal settlement in Bloemfontein was doing well in hospital on Monday.
Bloemfontein Medi-Clinic spokesperson Amanda Appelgryn said the child, named Caleb Hope, was in a good condition and breathing on his own.
"He is on antibiotics due to the environment he was found in."
---
A young Tibetan monk set himself on fire Monday in a remote western town to protest Chinese policies, the fourth monk from Kirti Monastery to self-immolate this year, according to a Tibet advocacy group based in London.

The group, Free Tibet, said in a news release that the monk, Kalsang, set himself ablaze at 2 p.m. in a vegetable market in the town of Aba, known in Tibetan as Ngaba. Kalsang was holding a picture of the Dalai Lama, Tibet's exiled religious leader, at the time and called for religious freedom, the group said. Security officers extinguished the flames. the group said, but the monk's condition was unclear.

Free Tibet did not specify the sources of its information. There was no immediate comment from Chinese officials, and no mention of the self-immolation in China's state-run press.
---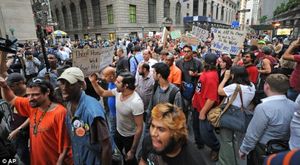 Is Occupy Wall Street going to represent a major turning point in U.S. history? Over the past several years, many people have been warning that we would see mass economic riots in the United States if the economy continued to get worse. Well, the economic riots are now here and America will never be the same. The Occupy Wall Street protests are starting their third week and now similar protests have sprung up in major cities all over the United States. An increasing number of Americans have totally lost faith in the system and are looking for an outlet for their frustrations. Occupy Wall Street is a spark that has started a fire, but most Americans do not understand where all of this is going. In the years ahead, millions more Americans will lose their jobs, millions more Americans will lose their homes to foreclosure and millions more Americans will find themselves drowning in debt. As the economy continues to decline, millions upon millions of Americans will become even more frustrated. In particular, young Americans
are really starting to become angry
about the economy and our deeply corrupt financial system. Eventually we are going to see an explosion of anger and frustration on the streets of America that is going to be absolutely unprecedented. Occupy Wall Street is just the beginning. If most Americans could see what is coming next, it would chill them to their cores.
---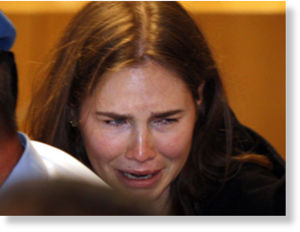 U.S. student Amanda Knox was acquitted of murder and sexual assault by an Italian court on Monday after breaking down in court and pleading for mercy in a dramatic end to her four-year legal battle.
She is expected to be released within hours form her prison in Perugia.
There were cries of "Shame! Shame!" and "Murderer!" from an angry crowd outside the courtroom immediately after the verdict.
The verdict overturns the 24-year-old's convictions for the grisly killing of her British housemate Meredith Kercher on November 1, 2007 in the university town of Perugia in central Italy where both young women were studying.
Her boyfriend at the time, Raffaele Sollecito, who was appealing with Knox, was also acquitted of the charges, leaving only one person convicted - local drifter Rudy Guede, who like the other two has always denied murder.
Knox was sentenced to 26 years in prison and Sollecito to 25 in the original trial. Guede is serving out a 16-year sentence after exhausting his appeals.
---
At least eight people have been injured following an explosion and major fire at an industrial estate in Surrey, emergency services said.
The first alerts came in shortly before 11.30am about an explosion at Hobbs industrial estate, off Eastbourne Road, Newchapel, near East Grinstead, Surrey police said in a statement.
It added: "Surrey police, Surrey fire and rescue service, South East Coast ambulance service and Surrey air ambulance are all in attendance at the scene."
The ambulance service said eight people were being treated for injuries, although she had no information yet as to how serious these were. Two helicopter ambulances and six ambulances were sent to the scene.
---