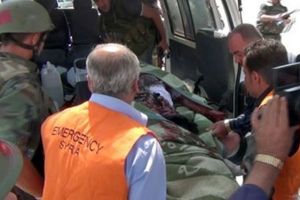 An explosive device in the neighborhood of Douma in Damascus has taken the life of three Syrian military explosive technicians and injured another two.
Local police sources said the device had been planted in an area, expected to be the scene of a large protest following Friday prayers, Syria's state Arab News Agency (SANA) reported.
After detecting the explosive, authorities immediately summoned military technicians to dismantle the device before the end of the prayers.
The device, however, went off while the technicians were operating on.