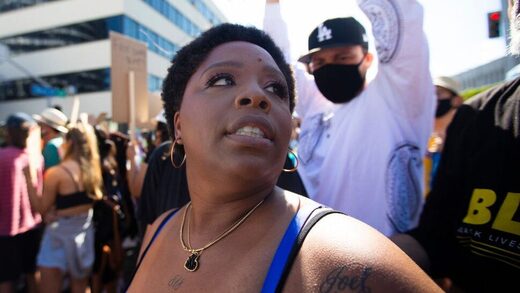 Black Lives Matter Global Network Foundation co-founder and executive director Patrisse Cullors, a self-identified "trained Marxist," raked in upwards of $20,000 a month serving as the chairwoman of a Los Angeles jail reform group in 2019, according to campaign finance records reviewed by the Daily Caller News Foundation.
Reform LA Jails disbursed a total of $191,000 to Cullors in 2019 through her consulting firm, Janaya and Patrisse Consulting, according to financial records submitted to the California Fair Political Practices Commission. The description for each of the seven reported payments to the Cullors' firm that year read: "P. Cullors, Principal Officer, Business Owner."
It's unclear when exactly Reform LA Jails began paying Cullors through her firm, which is named after the BLM co-founder and her spouse, Janaya Khan. The first payment of $51,000 occurred between January 2019 and the end of June 2019, according to an
FPPC report
covering that timeframe. The exact date of the payment isn't disclosed in the report.