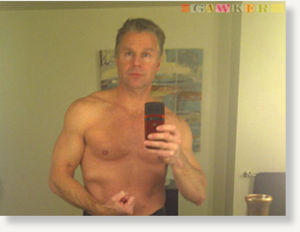 Washington - Rep. Chris Lee, an upstate New York Republican, abruptly resigned from the House of Representatives Wednesday evening after the gossip website Gawker published flirtatious emails he sent to a woman on Craigslist while he was professing to be a divorced lobbyist.
There was no indication Mr. Lee, who is married and has a son, ever met the woman. The woman sent to Gawker the emails and a shirtless picture she said Mr. Lee had emailed her, the website said.
Mr. Lee, a second-term congressman from a district that stretches east from Buffalo along Lake Ontario to the Rochester area, announced he would step down "effective immediately."