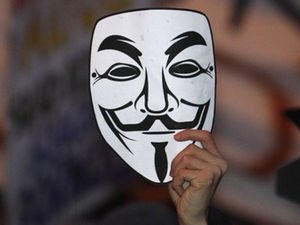 Only hours after two of its biggest releases ever, the online collective Anonymous is taking credit for crashing the website of the US Department of Homeland Security.
Shortly before 4 p.m. EST Friday afternoon, the Homeland Security Department's website, DHS.gov, was taken offline. It was announced on the Web by members of the loose-knit hacktivist collective Anonymous and some claiming allegiance to the group have have taken credit for the attack.
Within minutes, DHS.gov was back up.