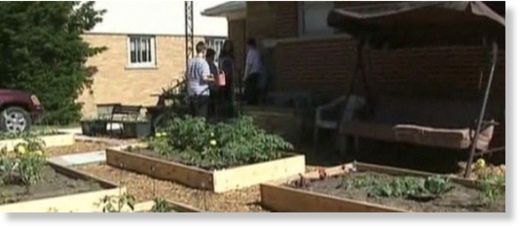 This isn't your typical, garden-variety crime.
After a warning, a ticket and now a misdemeanor charge, an Oak Park, Mich., woman faces up to 93 days in jail for refusing to remove a vegetable crop from her front lawn.
Julie Bass says that she thought it would be "really cool" for the neighbors and kids
to see a frontyard garden
, but some community members don't appreciate the vegetable plot.
"I think it's sad that the City of Oak Park that's already strapped for cash is paying a lot of money to have a prosecutor bothering us," she told
My Fox Detroit
.
Bass has since started a blog --
Oak Park Hates Veggies
-- to chronicle her battle with the authorities.
"We now find ourselves in a storm of controversy worthy of some high level mischief. Seriously?" she wrote in an entry. "It's a GARDEN. It's not a high crime or treason or murder. IT'S VEGETABLES. And yes, we did throw in a few flowers."