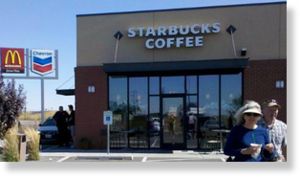 The Ritzville Police Department is investigating a bomb threat after two threatening calls were made to the Starbucks along Weber Rd.
A Starbucks employee told police that someone called saying that "there is a bomb in your store, everyone is going to die." The call came in at 10:43 a.m., and the employee could not tell if it was a male or female because the voice was altered. Shortly after, Starbucks received a second call saying the same thing.
Authorities evacuated Starbucks and six other nearby businesses.