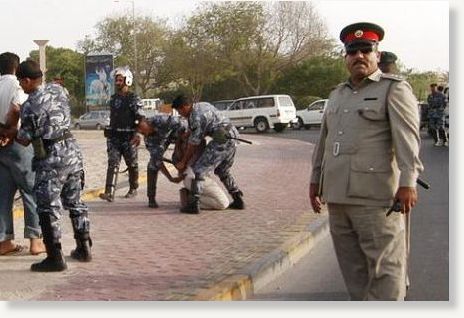 New footage coming from Bahrain shows a protester has been beaten brutally to death by Saudi-backed troops in the capital Manama.
Officials in Salmaniyah hospital have pronounced him clinically dead.
Another footage from the same hospital indicates two protesters are being brutally beaten by Bahraini troops as well.
The victims are shown to have sustained severe injuries in their heads and legs.
Earlier on Sunday, Saudi-backed Bahraini forces stormed into an all-girls' school in the north of the country as part of the government's violent crackdown on popular revolution that has engulfed the Persian Gulf state since mid-February.