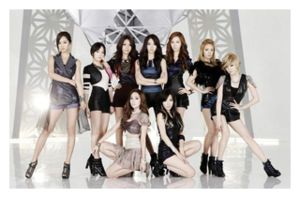 North Korea's dictatorship has blocked its people from learning about the outside world for more than 60 years. But the wall of propaganda has begun to crack as North Koreans use real-life social networks to illegally share South Korean TV dramas and pop music on everything from DVDs to USB sticks.
Without
open Internet access
, North Koreans share South Korean dramas or "K-Pop" songs on physical devices with family, friends or trusted acquaintances, according to a U.S. report issued on May 9.
Such illegal file-sharing has had a huge impact beyond entertainment - North Korean defectors say it has forced the North Korean regime to abandon some propaganda claims about the outside world.
"I was told when I was young that South Koreans are very poor, but the South Korean dramas proved that just isn't the case," according to a 31-year-old male defector.
The InterMedia report commissioned by the U.S. State Department looked at surveys of hundreds of North Korean defectors who fled to South Korea through China. It found that North Koreans - especially the elite - often get the help of Chinese merchants to smuggle in South Korean TV dramas on DVDs, or USBs and MP3 players filled with K-Pop music. Some people in North Korea's border provinces illegally access foreign TV channels or radio broadcasts.