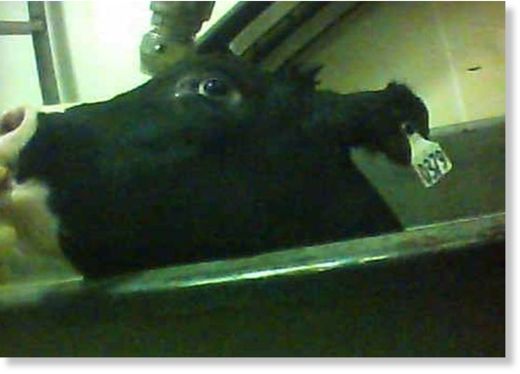 Slaughterhouses aren't places for the squeamish, but a
secret video taken last year of calves
at a Catelli Bros. plant was enough for federal regulators to draw the line.
The U.S Department of Agriculture, after reviewing the Humane Society's video, suspended the Collingswood, N.J.-based company's operations in Shrewsbury and started an investigation into the company's treatment of cattle, the animal rights group said Monday.
"We commend USDA for taking action to shut down the operation at Catelli Bros.," said Wayne Pacelle, president of the Humane Society of the United States. But he also called on regulators to close a loophole "that perpetuates continuing cruelty to young calves."
Catelli Bros. says it is one of the nation's biggest veal and lamb companies, with about 250 employees. It supplies both grocery stores and restaurants.
Spokesman Tony Catelli said the firm is "deeply concerned" about the allegations and is "cooperating fully" with federal regulators. "Any mistreatment of animals at our facility is unacceptable," he said in a statement.