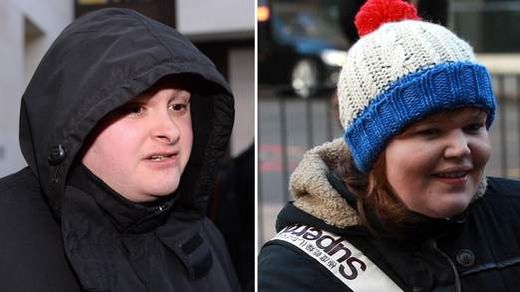 A man and a woman are jailed for abusing high-profile feminist Caroline Criado-Perez and MP Stella Creasy on Twitter
Two people who sent abusive and menacing tweets to banknote campaigner Caroline Criado-Perez and Labour MP Stella Creasy have been jailed.
Isabella Sorley, 23, and John Nimmo, 25, posted dozens of abusive tweets against both women before they were arrested.
Senior district judge Howard Riddle jailed Sorley for 12 weeks and Nimmo for eight weeks as well as ordering them to pay £400 compensation to each victim.
Earlier this month the pair pleaded guilty to sending the menacing tweets, admitting they were among the users of 86 separate Twitter accounts from which Ms Criado-Perez had received abusive messages.
Passing sentence at Westminster Magistrates Court, Judge Riddle said that both victims had suffered substantially as a result of the abuse.
He said Ms Criado-Perez had faced "panic, fear and horror" adding that she feared the "abusers would find her and carry out the threats. She felt hunted."