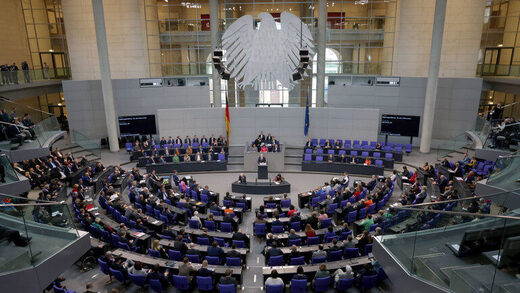 Heavy losses of equipment in battle mean that
Ukraine's military needs more tanks, artillery and air defenses, as well as maintenance for them
, according to a letter from the German treasury to the parliament revealed by
Der Spiegel
on Tuesday.
Finance Minister Christian Lindner wrote to the Bundestag on Monday, and the parliamentary budget committee met on Tuesday in secret to consider his request, according to the German outlet.
He is asking for €3.2 billion ($3.47 billion) more this year and another €8.8 billion ($9.54 billion) for
"ongoing commitments,"
on top of €2.2 billion ($2.39 billion) already spent on Ukraine.
"Due to the high material losses of the Ukrainian Armed Forces, new supplies of material are required,"
the treasury wrote, further arguing that a number of procurement and maintenance contracts for
"needs-based sustainable equipment"
of Kiev's military need to be concluded immediately.
The letter specifically says the Ukrainians need more air defense, armored tracked vehicles - including tanks - and ammunition for tanks and artillery. Supplying the weapons systems also creates a
"follow-up obligation"
to provide ammunition, service and maintenance, the treasury added.
The additional expenses are
"objectively unavoidable,"
Lindner argues, because
"without ongoing support to Ukraine, there is a serious danger of it losing"
in the conflict against Russia,
"with unforeseeable consequences for peace in Europe."