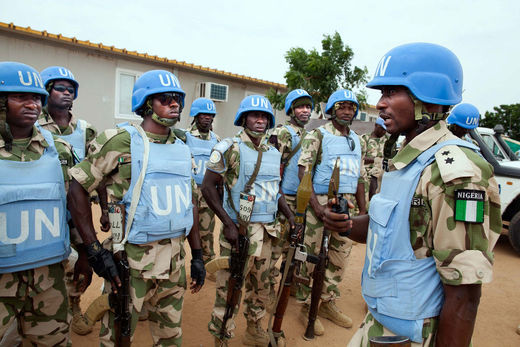 Two peacekeepers serving in the joint United Nations-African Union force in Sudan's troubled Darfur region were killed in an attack, and a third later died from his injuries, the U.N. secretary-general said Thursday.
Ban Ki-moon strongly condemned the attack and said it has been
"a bloody October for U.N. peacekeeping," with 14 peacekeepers killed this month in Darfur, Mali and the Central African Republic.
This amounts to "nearly one per day," he told reporters.
The Ethiopian soldiers were guarding a water borehole in Korma, North Darfur, when they came under attack by a group of unidentified armed men, Ashraf Eissa, the spokesman for the joint mission in Darfur, said by telephone.
"This highlights the exceptionally challenging environments in which today's peacekeepers operate," Ban said.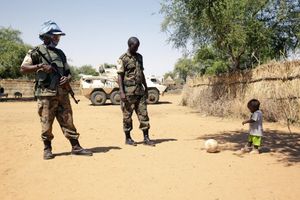 In a statement, Abidoun Bashua, acting Joint Special Representative of the mission, said the attack was reported to the Sudanese foreign minister and called on Sudan's government to act swiftly to bring the attackers to justice. He said an
attack on peacekeepers is a war crime.
Rebel groups have been fighting in the vast western region of Sudan for more than a decade, and the security situation has worsened this year. The U.N. says 61 peacekeepers have been killed in Darfur since the start of the mission in 2007.