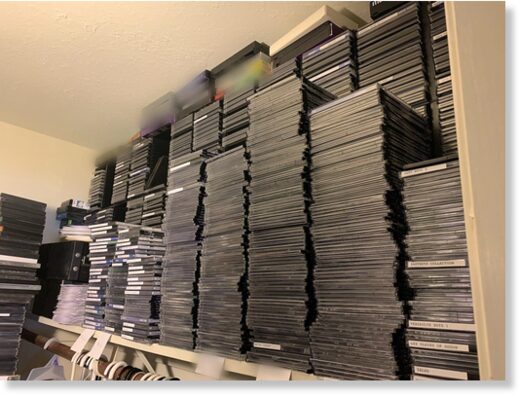 This story, while HUGE all by itself, is even bigger when considering what else is going on today. First of all, let's start with the story itself. Michael Wayne Martin was arrested with what the Fresno County Sheriff's office
called
an "astonishing amount of child pornography." According to a May 2021
media relations post
to their website,
"Detectives contacted the suspect, Michael Martin, at his home on the 2600 block of E. Andrews Ave. in Fresno. They arrested him after executing a search warrant and finding more than a thousand DVDs containing videos of children being raped. Additionally, detectives seized electronic devices and books containing explicit photos and videos.

Detectives consider this to be one of the largest collections of child pornography they have ever come across in an investigation."
Martin is now 57 and was
just sentenced
to 180 days in jail, in addition to two years of formal probation and registry as a sex offender under California Law.