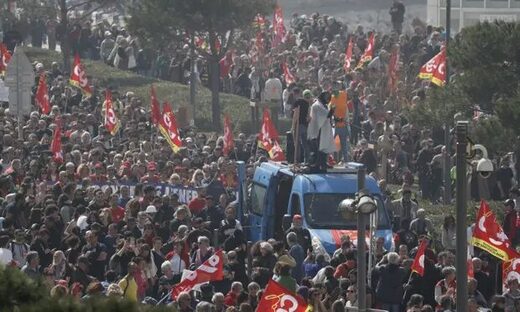 Emmanuel Macron felt the full force of French anger on Thursday as protesters gathered across the country to demonstrate their opposition to the pension age being raised from 62 to 64.

Comment: As with the Yellow Vest protests which erupted following a fuel tax hike, it seems these protests are about plummeting living standards, but the pension reform was the spark.


Unions claimed 3.5 million people turned out across the country, while the authorities suggested the figure was much lower, at just under 1.1 million.

Comment: The authorities regularly downplay figures, despite all evidence to the contrary.


In Paris, union leaders claimed that a record 800,000 people took part in a mostly peaceful march through the city - the police gave the figure as 119,000 - to demand that the government drop the fiercely contested change.