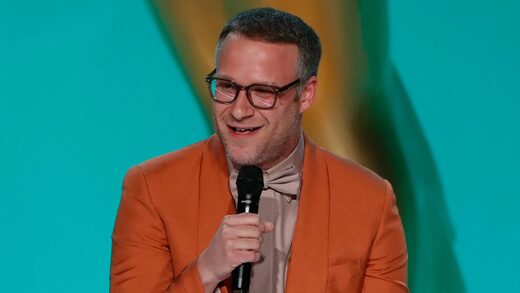 The Department of Health explained that because of the nature of the event, the crowded venue was not in violation of any suggested safety guidelines.
Despite
online backlash
and a
bit from presenter Seth Rogen
, the 2021 Emmy Awards did not violate coronavirus safety protocols, the Los Angeles Department of Health says.
The Sunday night broadcast caught flack online as the packed ceremony seemed to toss safety precautions to the wind. Very few - if any - masks were worn and social distancing was not in place between groups of people.
When he presented an award early in the night, Rogen compared the event to being in a "hermetically sealed tin." Host Cedric the Entertainer later explained, however, that all attendees were vaccinated.