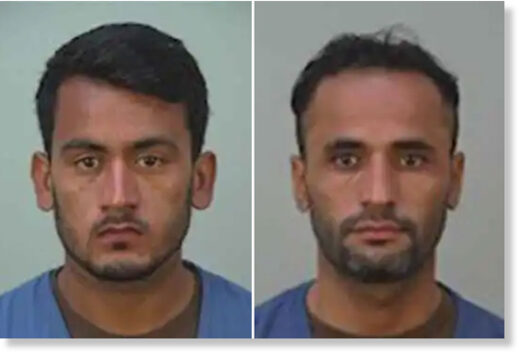 A federal grand jury in Wisconsin indicted two
Afghan refugees
Wednesday, accusing them of committing crimes while they were staying at a local Army base after being taken out of Afghanistan.
Bahrullah Noori, 20, is charged with one count of attempting to engage in a sex act with a minor by force and three counts of engaging in a sex act with a minor. One of the latter counts also alleges the use of force. Investigators say both of Noori's alleged victims were under the age of 16.
The indictment specifically alleges that Noori touched the genitalia of one of his victims on three separate occasions while at Fort McCoy, an Army installation located approximately 100 miles northwest of Madison. One of the alleged assaults occurred in a barrack, while the other two took place in a bathroom.
The second indictment charges 32-year-old Mohammad Haroon Imaad with assaulting his wife on Sept. 7 by strangling and suffocating her.
A complaint states that Imaad's wife claimed to soldiers through an interpreter that her husband had also struck their children on "multiple occasions" and alleged that he "beat me many times in Afghanistan to the point I lost vision in both eyes."
In a second interview, Imaad's wife alleged that her husband had raped her in addition to abusing her verbally and physically. At one point, she claimed, he had threatened to "send her back to Afghanistan where the Taliban could deal with her" and also told her "that nine women have been killed since getting to Fort McCoy and that she would be the tenth."