Society's Child
LibertyPlazaRev
YouTube
Sat, 24 Sep 2011 12:00 UTC
The Police begin to rampage rampage around 3 minutes.


Things are not looking good as police brutalize citizens.

Comment: Heretic Productions present: Zen Gardner's "7 Reasons To Brace For Impact"




---
MSNBC
Mon, 26 Sep 2011 07:00 UTC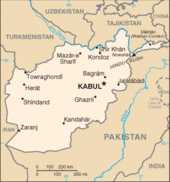 Kabul, Afghanistan - An Afghan employee of the U.S. government opened fire inside a CIA office in Kabul on Sunday evening, killing an American and injuring a second, U.S. and Afghan officials said, in the second major breach of embassy security in two weeks.
The killing adds to a sense of insecurity already heightened by a 20 hour-siege of the embassy district in mid-September, and the assassination a week later of the government's peace envoy, former President Burhanuddin Rabbani.
The CIA compound is one of the most heavily guarded in Kabul, and has been off-limits for almost a decade, since shortly after the Taliban's fall from power in 2001.
It also lies at the heart of the capital's heavily-guarded military, political and diplomatic district, a virtual "green zone" that is almost impossible for ordinary Afghans to enter.
It was not clear if the U.S. citizens were victims of a rogue employee who had been won over to the insurgent cause, or just the escalation of an argument in a city where tensions are high and many people carry guns. There are precedents for both
.
The "lone attacker" was killed, and the injured U.S. citizen was taken to a military hospital, U.S. embassy spokesman Gavin Sundwall said on Monday.

Comment: How about a third option? The Americans found within their own ranks a doubter of 911, the War on Terror etc.. A doubter of Freedom and Democracy who knew, from working on the inside, that America is an Empire now and not the Democracy builder it pretends to be. The American was tired of the continued false flag work and willing to speak out. The CIA couldn't very well keep this guy around, he knew too much. A simple patsy scheme was created where an innocent man [Afghan Employee], who would also be murdered, would be blamed.

It's not impossible. It's not too far-fetched.

We don't know if "the U.S. citizens were victims of a rogue employee who had been won over to the insurgent cause, or just the escalation of an argument in a city where tensions are high and many people carry guns" is the truth or if the article is another form of perception management.


---
FluxRostrum
YouTube
Mon, 26 Sep 2011 02:12 UTC
1,000 + people marched through nyc and many were arrested. the crowd at the park grows each day. if you have not heard from your friends lately ... maybe they're there.
http://livestream.com/globalrevolution
---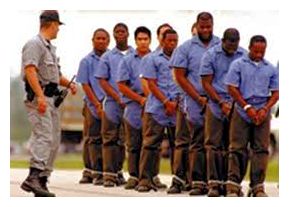 "More African American men are in prison or jail, on probation or parole than were enslaved in 1850, before the Civil War began," Michelle Alexander told a standing room only house at the Pasadena Main Library this past Wednesday, the first of many jarring points she made in a riveting presentation.
Alexander, currently a law professor at Ohio State, had been brought in to discuss her year-old bestseller,
The New Jim Crow: Mass Incarceration in the Age of Colorblindness
. Interest ran so high beforehand that the organizers had to move the event to a location that could accommodate the eager attendees. That evening, more than 200 people braved the pouring rain and inevitable traffic jams to crowd into the library's main room, with dozens more shuffled into an overflow room, and even more latecomers turned away altogether. Alexander and her topic had struck a nerve.
---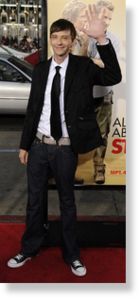 Vancouver police say they're talking to an American actor who says he was beaten up by an officer.
On his Twitter account Donald Joseph (D.J.) Qualls says he was beaten by a Vancouver Police officer for no reason.
Police spokesman Lindsey Houghton says police saw the tweets and have reached out to Qualls.
Houghton says the force's professional standards investigators spoke to him Saturday and are helping him through the complaint process.
Qualls, 33, has starred in such teen comedies as
Road Trip
,
Cherry Falls
and
The New Guy
.
The actor also tweeted that he went to hospital where he received stitches and was released after paying an $800 medical bill.
---
TheOther99Percent
YouTube
Sat, 24 Sep 2011 15:34 UTC
The Fourth Reich is here.
---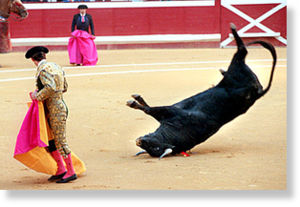 Spain's powerful northeastern region of Catalonia bids farewell Sunday to the country's emblematic tradition of bullfighting with a final bash at the Barcelona bullring.
The sold-out evening event at the 20,000-seat Monumental ring is the last fight scheduled this season. A regional ban on the bloody pastime takes effect Jan. 1, 2012.
Bullfighting's popularity in Catalonia has plunged in recent decades and the Monumental is its last functioning ring.
The Catalan Parliament banned the spectacle in July 2010 following a signature-collection campaign by animal rights activists.
---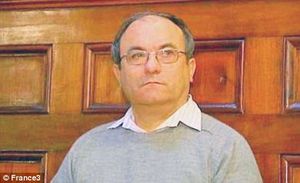 A French farmer who bound an elderly German woman to a ladder before sawing off her limbs while she was still alive has been sentenced to life in prison.
Yves Bureau was found guilty of torturing and murdering Edith Muhr at his farmhouse in Verdon in the Dordogne region of France.
Bureau laughed and joked when macabre photos of Mrs Muhr's remains were shown on a large screen at his trial.
And the 58-year-old reportedly gave 27 different versions of events to officers investigating the killing of his victim.
The court heard that Mrs Muhr was an attractive and joyful lady who loved to growing carrots before feeding them to donkeys she passed on frequent country walks.
On the day of the murder, she was walking from her home to meet her husband for lunch when she entered onto Bureau's land.
However when she failed to appear he raised the alarm.
Detectives established that Bureau had intercepted her and dragged her into a barn at his farm.
---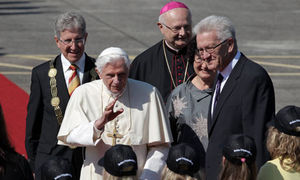 Man fires air gun as pontiff leads mass for 30,000 in Erfurt following meetings with German victims of paedophile priests
Pope Benedict XVI has led an outdoor mass in Germany despite shots being fired close to the service.
A man fired an air-gun at a guard at the edge of the security zone about an hour before the service in the eastern city of Erfurt, Vatican and local officials said.
The pope's spokesman, the Reverend Federico Lombardi, said there was "no worry" among the papal entourage about the incident, and the pontiff was not informed about it before the mass, which was attended by 30,000 people.
Police said the alleged shooter had been arrested and that there were no injuries.
---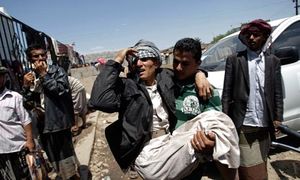 Forty dead as government forces battle three groups: pro-democracry activists, tribal fighters and renegade soldiers
At least 40 people have been killed in Yemen amid fierce fighting between troops loyal to president Ali Abdullah Saleh and his military and civillian opponents in the capital, Sana'a.
Around the city, government forces fought on three fronts against a rebel army division, tribal fighters and pro-democracy demonstrators. The violence raged a day after Saleh's sudden return to the country on Friday, which has prompted fears of all-out civil war.
At least 11 soldiers were killed and 112 were wounded when government forces shelled the headquarters of the renegade 1st Armored Division, according to pro-opposition officer Abdel-Ghani al-Shimiri.
There have been street battles and exchanges of shelling all week between Republican Guards led by Saleh's son and the rebel division led by Major General Ali Mohsen al-Ahmar.
---