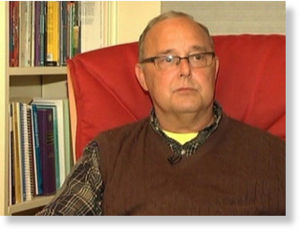 A man with bladder cancer whose humiliating security pat down at Detroit Metro Airport ended with urine from his urostomy bag spilled on him said Friday that he was mishandled again by a screener last week.
Thomas Sawyer of Houghton Lake made national news in November when a security agent's aggressive pat down caused the lid of his urostomy bag to loosen, spilling urine on his shirt and pants. Transportation Security Administration head John Pistole personally called Sawyer to apologize and pledge an investigation into how screeners handle passengers with sensitive medical conditions.
"I thought that I had really made a difference for people flying with urostomies, I really did," the 62-year-old told the
Free Press
on Friday. "I'm angry this time. They can't be training them properly."
Sawyer said he went through security July 14 at the McNamara Terminal for a flight to Orlando -- the same destination he was flying to in November -- and a screener disregarded his warning that he had a urostomy bag beneath his untucked shirt.