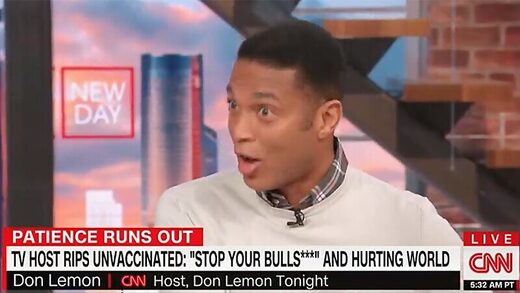 CNN host Don Lemon declared Tuesday that those who choose not to take coronavirus vaccines are "idiots" who need to be ostracised from "polite society" for the "greater good".
Referring to a viral rant against the unvaccinated by a Mexican news anchor, Lemon stated "He's right," further noting "I've gotten criticized for saying that we need to stop listening to the people and they should not be part of polite society, so to speak."
Lemon continued, "the unvaccinated people in the U.S., they're key to the reason that coronavirus, the variants are emerging. And that the reason - I'm looking at the stats from the CDC - and the reason why it's replicating and mutating. It's because of unvaccinated people, who are doing their own research online!"