A helicopter crashed into a Raytheon Space and Airborne Systems warehouse in El Segundo this morning, causing an intense fire and severely injuring the pilot.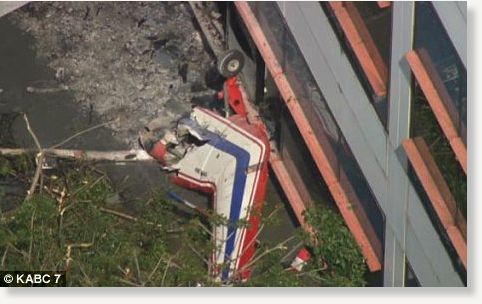 The Sikorsky helicopter was attempting to lift an industrial air-conditioning unit to be replaced at 9:30 a.m. when the aircraft lost control and crashed onto the patio next to the building, El Segundo Fire Department Battalion Chief Richard Guyer said.
Fuel leaked onto mechanical parts and caught fire, which immediately spread to the two-story building known on site as E-1, Guyer said. The pilot was pulled to safety and taken to a nearby trauma hospital. The extent of his injuries was not released.