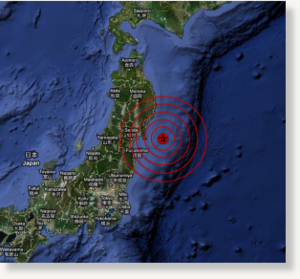 Japanese electronics manufacturer Sony airlifted supplies to employees stuck inside its Blu-ray Disc factory in Miyagi, Japan, on Saturday after a tsunami triggered by a massive earthquake swept through the area. Sony has six factories closed down in the region hardest hit by the quake and subsequent tsunami.
The earthquake struck about 125 kilometers (about 78 miles) off the northeast coast of Japan on Friday and measured 8.9 on the Richter scale. Experts believe this is the greatest quake Japan has ever experienced since seismic activity tracking began.
Employees working at Sony's Tokyo headquarters, hundreds of kilometers from Miyagi, were also stranded. Unable to return to home because of inoperative building elevators and crippled transportation, workers spent the night in offices.
Sony was able to evacuate all staff from factories disabled by the quake except for the Miyagi plant, which appears to have received the most damage. The Miyagi factory employs about 1,000 people, with the latest reports saying there are about 400 workers still in the building. Employees were able to find safety on the second floor of the building as the first floor was besieged by the tsunami. No fatalities have been reported.