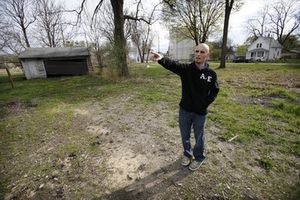 Cedar Rapids, Iowa - After the raging Cedar River filled his home with 13 feet of water and ruined most of his possessions, Justin Van Fleet pleaded for help from the Federal Emergency Management Agency to get back on his feet.
Dead broke and living in a FEMA trailer following the 2008 flood, Van Fleet repeatedly submitted paperwork and made countless phone calls arguing his case. After seven months, the agency finally gave him more than $20,000, which he said gave him his life back and allowed him to move into a house.
Then in March, a letter arrived from the government with a shocking message: He should never have gotten the money. And he had just 30 days to pay it all back.