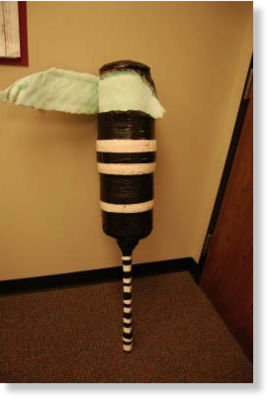 Linn County authorities are investigating complaints that a Mount Vernon elementary school principal used a padded hockey stick to deliver birthday spankings to his students.
Complaints about Principal Terry Eisenbarth's birthday "whammies" at Washington Elementary School also are under review by school board members, who met behind closed doors Wednesday night. About 70 people waited outside the meeting, parents said.
"I do not spank my kids at home on their birthdays," said Steve Wernimont, 44, who has three children. "That is not a celebration. It's being subservient to a dominating figure."
Wernimont and his husband, Ric Turnquist, said their three children, ages 9, 8, and 7, received birthday whammies last fall. The children didn't acknowledge the spankings until this month, when Wernimont said he heard about the practice and asked them about it.