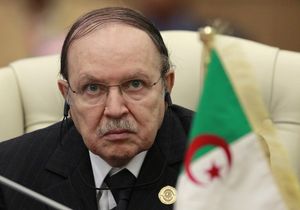 Algiers, Algeria - Islamist extremists attacked an army post and killed at least 13 soldiers watching the Algerian president's televised speech promising reforms, security officials said Saturday.
Two militants in the group were killed by soldiers at the post in Kabyle, some 80 miles east of Algiers, the officials said Saturday. They spoke on condition of anonymity because they weren't authorized to speak to the press.
On Saturday, security forces swept areas including the Yakourene forest, a hideout of al-Qaida in the Islamic Maghreb, in a search for other suspects, the officials said.
It was the deadliest attack on security forces since July 2009, when at least 14 soldiers were reported killed in an ambush on a military convoy in Damous, near the northern coastal city of Tipaza.