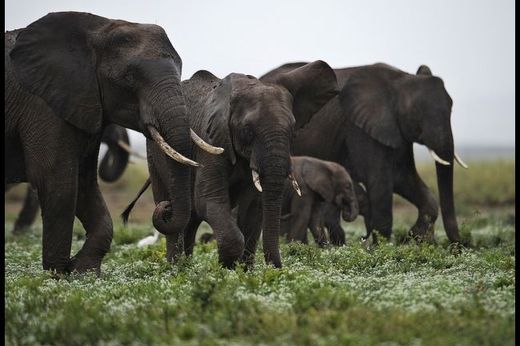 Kenyan wildlife rangers on Tuesday were tracking a team of poachers who massacred a family of 11 elephants in what they said was the worst single such killings in the country in the past three decades.
"We have not lost as many elephants in a single incident since the early 1980s," said Patrick Omondi, head of the elephant programme at the Kenya Wildlife Service (KWS). "This is a clear signal that things are getting worse."
The bullet-riddled corpses of the elephants - all with their tusks hacked off, and including a two-month old baby - were found Saturday in south-eastern Kenya's vast Tsavo East National Park.
"Our initial investigations show that the poachers numbered at least 10 and were armed with an assortment of guns," Omondi said, adding that the normal weapon of choice for poachers is an AK-47 assault rifle.
Rangers were tracking the poachers in "hot pursuit" but had so far not caught the gang, KWS said.