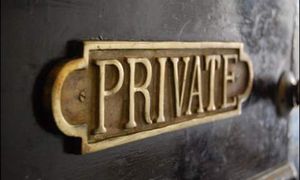 "Charter schools also can take money away from the public system, and their teachers have fewer years of experience and a higher turnover rate."
The privatization of public goods and services turns basic human needs into products to buy and sell. That's more than a joke, it's an insult, it's a perversion. It generally benefits only a privileged group of businesspeople and their companies while increasing inequality and undermining the common good.
Various studies have identified the 'benefits' of privatization as
profitability and productivity
, efficiency,
wider share ownership
and
good investment returns
. These are business benefits. More balanced studies consider the effects on average people, who have paid into a long-established societal support system for their schools and emergency services, water and transportation systems, and eventually health care and retirement benefits. These studies have concluded that:
Privatization has generated large profits for new owners but these have not been shared with the general public.
The potential benefits of privatization are often outweighed by high contracting costs and opportunism.
Most privatization programs appear to have worsened the distribution of assets and income, at least in the short run.
While privatization may lead to efficiencies in
producing goods
, it is generally only true under conditions of
competition
and
regulation
. The
New Jersey Privatization Task Force
asserted that "States that have had the most success in privatization created a permanent, centralized entity to manage both privatization and related policies aimed at increasing government efficiency."
In the U.S. and around the world, privatization has simply not worked in industries that provide essential public goods and services: